If you have hearing loss, trust an Audiologist to help you make the right decisions for your hearing health! While it's becoming more common to order hearing aids online, or even purchase assistive listening devices over the counter, a consultation with a trained Doctor of Audiology is the key to finding the perfect hearing devices to match your lifestyle and hearing needs. Hearing devices are NOT a one size fits all medical device. There are special algorithms, programming challenges that occur, cerumen (wax) issues occasionally, and consultations that are needed to help each individual patient.
Doctors of Audiology have a comprehensive approach to evaluating and treating hearing loss, and you'll have access to all the latest and greatest hearing technology. You're hearing and overall health deserves the right training from a Doctor of Audiology. Ask your primary care doctor or your specialist just who they would refer you to - they know what is best and so should you. Professional Hearing Associates has become a leading referral center for local physicians around the area.
Schedule an Appointment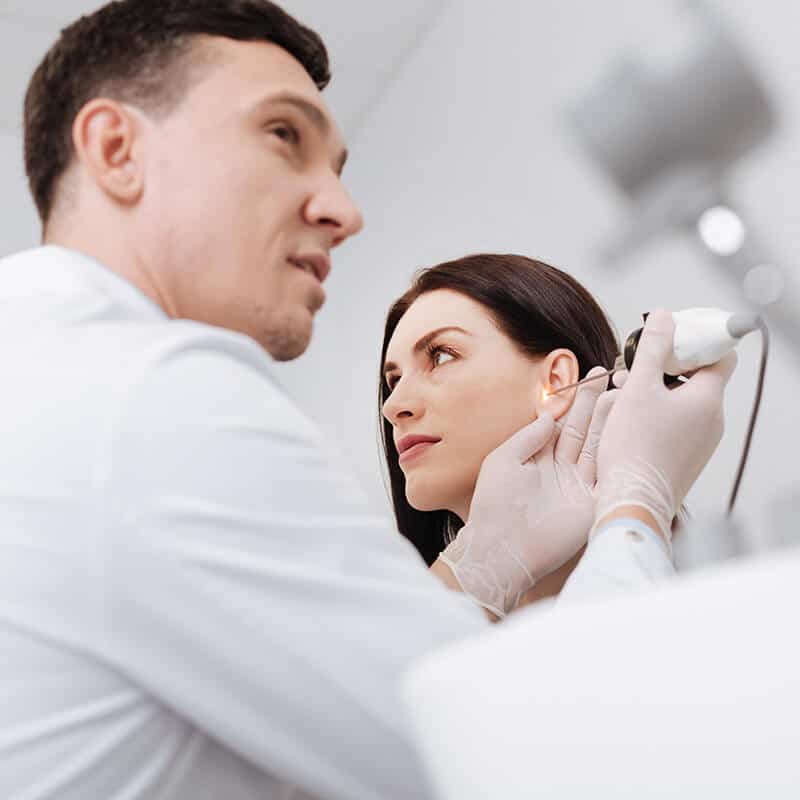 What is a Doctor of Audiology?
---
When you first start exploring the world of hearing, it's easy to get confused by all the terminology. It's important to first understand the role of an audiologist. An audiologist is a licensed hearing health specialist who knows all about hearing loss, balance disorders, and the neural systems involved in hearing. Audiologists are experts who prevent, evaluate, diagnose, and treat hearing loss and balance disorders in people of all ages, from babies to seniors and everyone in between.
Hearing loss is extremely complex, and involves physical, psychological, social, and employment outcomes. An audiologist is able to provide support in all these areas, and through treatment, they help you stay active, enjoy a fulfilling social life, hear clearly at work, and maintain a high quality of life.
Doctors of Audiology vs. Hearing Instrument Specialists
---
You may be wondering if audiologists are the same as hearing instrument specialists. They're actually very different. Audiologists have a master's or doctorate degree in audiology, and have in-depth knowledge of the auditory and vestibular systems. They also have extensive training in hearing devices, know what programs will treat your unique hearing loss, and are experts when it comes to fitting and adjusting hearing aids.
Hearing instrument specialists and licensed hearing aid dispensers, on the other hand, have special training in hearing aid technology, but not in the human ear and brain. They specialize in fit hearing devices, assistive listening devices, and other hearing technology. They have experience in performing basic hearing evaluations, and are qualified to dispense hearing aids. Some try to confuse the public by saying they are "audioprosthologists" and that is simply the profession of fitting a hearing aid. That does not mean that they have 8 years of training from an accredited University setting. However, hearing instrument specialists don't have a strong knowledge of the auditory system, so if you want to do the right thing for your ears and brain, you need to visit a Doctor of Audiology. Always ask where you go if they are a Doctor of Audiology. Your hearing, ears, and overall health deserve the proper diagnosis and training of the right expert.
Schedule an Appointment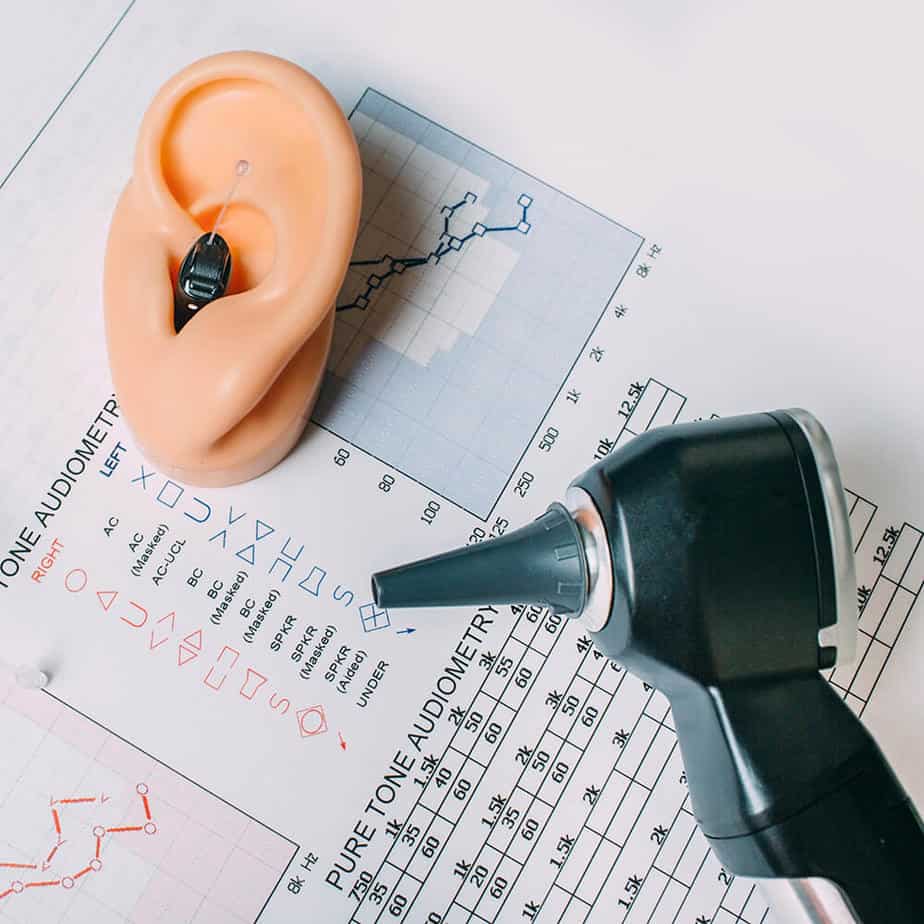 What Does a Doctor of Audiology Do?
---
Doctors of Audiology help you and your family with all your hearing needs, like hearing loss and tinnitus. They have a wide scope of knowledge, including: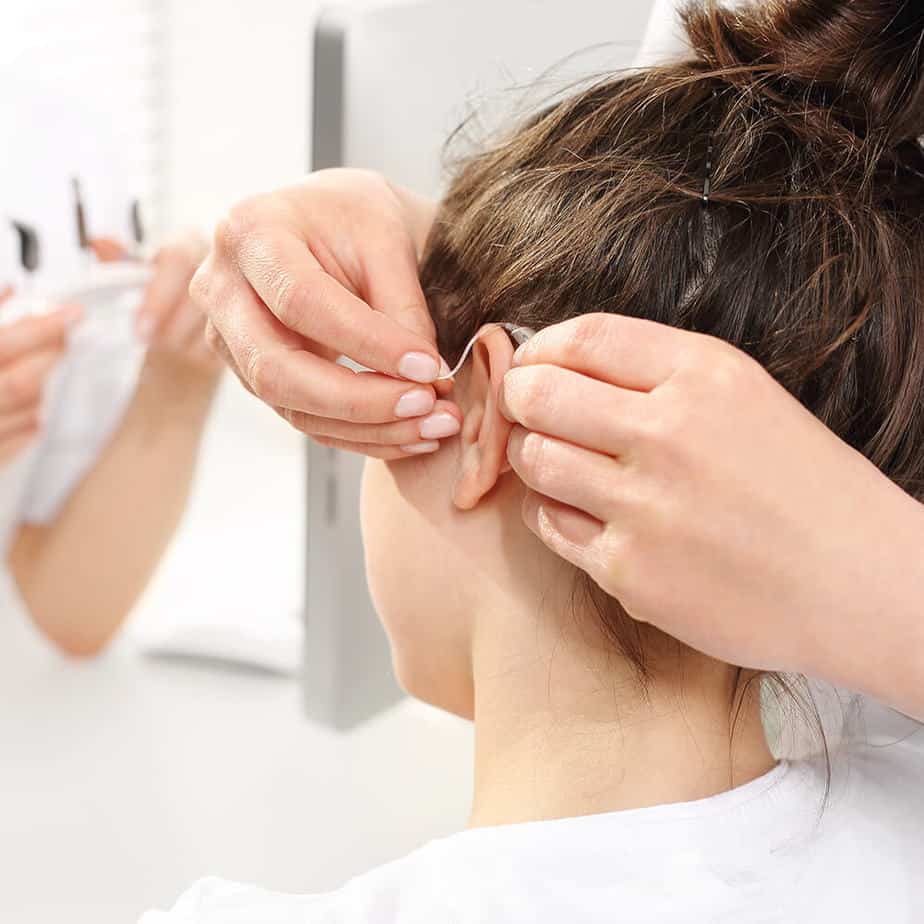 Helping people of all ages identify and treat their hearing loss.
Performing comprehensive hearing tests.
Recommending the perfect hearing devices to suit your unique hearing loss.
Fitting hearing aids to ensure optimal performance and comfort.
Maintaining and repairing hearing aids.
Educating you about the dangers of hearing loss, and providing hearing protection.
Assisting you in managing and treating tinnitus as well as any balance disorders.
Inserting and activating cochlear implants to treat severe hearing loss.
Doctors of Audiology assess and identify your hearing loss, provide information on the best treatment and management options, and use education to encourage you to take the steps to protect your hearing and prevent hearing loss.
Keeping Up with Hearing Technology
---
Did you know that nearly 40 million Americans have hearing loss? Hearing technology is always improving, and you'll be amazed at the fantastic things modern hearing aids can do. From full connectivity features to effortless streaming and the best in sound quality, you have an amazing selection of hearing technology to choose form. Audiologists are always learning new things about hearing, and they have the expertise to help you find the best hearing aids to treat your hearing loss.
With audiology services from Professional Hearing Associates, you'll have peace of mind knowing your hearing health is receiving the best care. You will always see a Doctor of Audiology and NOT a hearing aid salesperson. We at Professional Hearing Associates LLC have literally saved lives by performing the most advanced testing, diagnosing conditions correctly and accurately, and making sure that patients get to the right specialists when it's needed and necessary. Our network of ENT's and Otologist's in the local and in the St. Louis area is what sets us apart from others. That is why we have become the areas leading clinic for referrals from area physicians. We are proud of our team and the values we uphold and stand for.
Schedule an Appointment