Hearing aids come in all shapes and sizes to match your hearing needs and lifestyle. Some fit snuggly behind the ear, and others are worn inside the ear canal and are nearly invisible! The advanced programs and features are designed to help you hear better and interact with the world around you in a whole new way. Our Doctors of Audiology will expertly diagnose your hearing loss. They are trained in the most advanced digital hearing aid technology available today. Our Doctors will take time to discuss your lifestyle and specific hearing needs. Our personal touch will help you to choose which style of hearing aid is right for you. Most hearing aids come in several technology levels to match your needs, including basic, entry level, or advanced. Our goal is to improve your ability to hear, helping you to enjoy your life to the fullest!
Digital Hearing Aids
---
All of today's most advanced hearing devices utilize digital technology, which provides the best sound quality and allows for multiple programs and multiple microphones. Advanced programs and settings can be calibrated to help you hear as clearly as possible. Our advanced hearing aids respond automatically to changes in your environment, so that you'll be able to hear without worrying about constantly adjusting your devices. Through our premium technology, you can connect your devices to your smartphone for the best in connectivity and streaming. When you do need to make adjustments, you can do so discreetly and easily from the palm of your hand.
Schedule an Appointment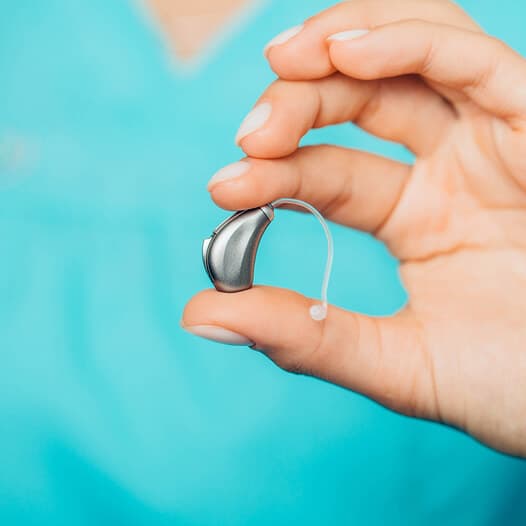 What to Consider When Selecting Hearing Aids
---
Ready for a new hearing aid? You'll need to consider your level of hearing loss to determine the power output you'll need. This requires an up-to-date audiogram from comprehensive hearing tests. Our board certified Doctors of Audiology will utilize the latest technology to diagnose and measure your hearing loss. At Professional Hearing Associates, we don't believe in a one-size-fits-all model for hearing devices. We will consider your hearing abilities and lifestyle needs carefully to assist you in selecting the best hearing devices for your individual needs.
For example, if you have any issues with manual dexterity, you'll want to select a hearing aid that won't require you to fiddle with a tricky battery door, or constantly adjust programs and settings. Most of our hearing aids are now rechargeable, eliminating the need for batteries.
If you lead an active lifestyle, perhaps a rechargeable battery and higher IP (water/dust resistance), rating would be better suited for you. Your lifestyle will determine what programs and settings you need to help you hear in the environments you find yourself in most often.
Contact Professional hearing Associates Today
Hearing Aid Styles
---
When it comes to finding the perfect hearing aids, there are several styles to consider. Regardless of the style you choose, all our hearing devices are sleek and sophisticated, drawing on the latest in innovative hearing technology, and designed to give you the best user experience.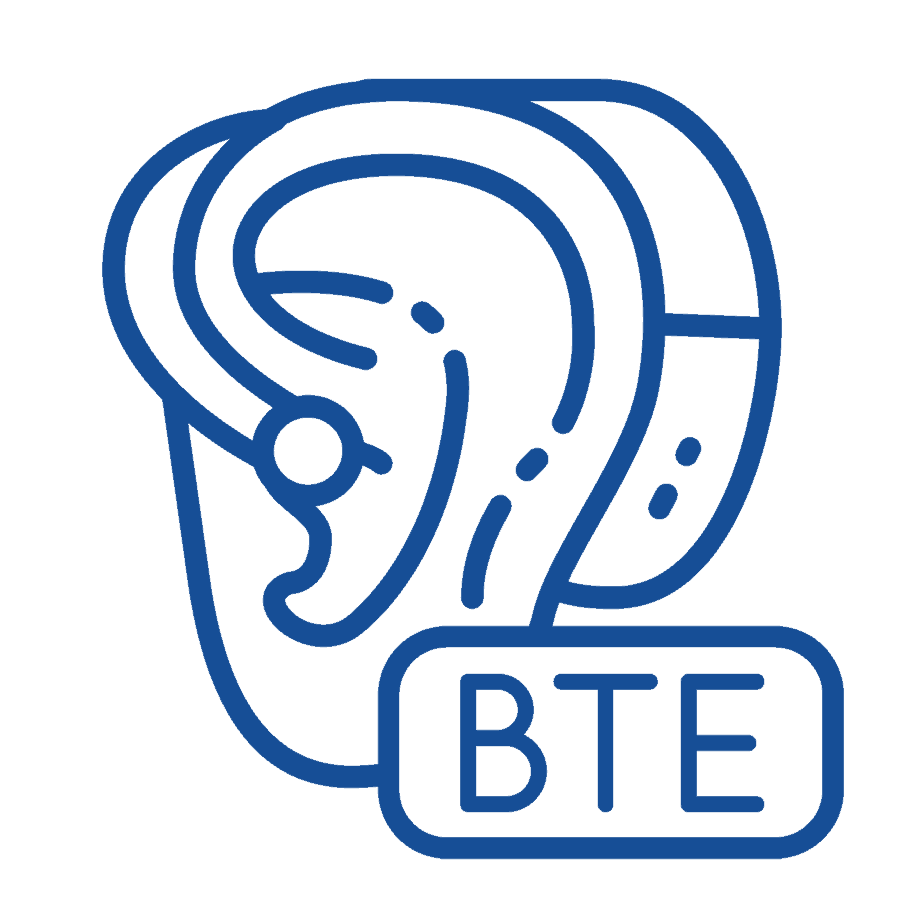 Behind the Ear (BTE)
---

Receiver in Canal (RIC)
---

In the Ear (ITE)
---

In the Canal (ITC)

Completely in Canal (CIC)

Invisible in Canal (IIC)