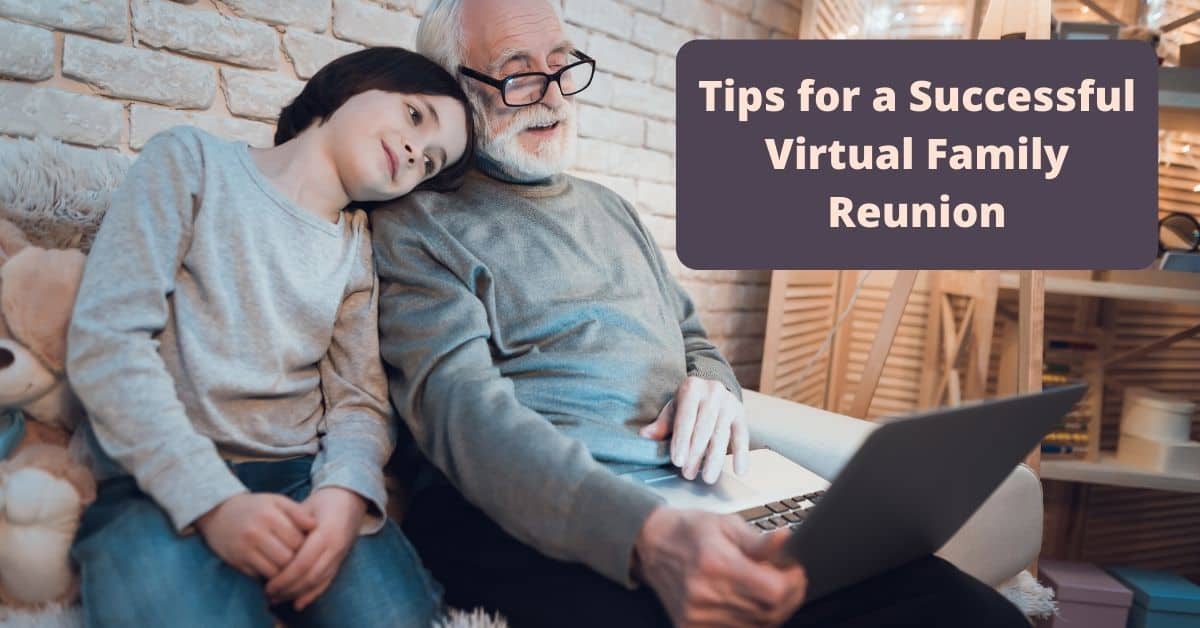 Tips for Successful Virtual Family Reunions
Has your life migrated from in-person settings to virtual ones this year? If you are like so many others, you might have found that work, school, and social engagements have had to avoid shared space in favor of videoconferencing. This platform does a lot for us, and the ongoing benefits of videoconferencing remain to be seen. 
Rather than traveling to an office to have an in-person meeting, we can now remain in our homes and accomplish many of the same tasks. The benefits for the environment and the bottom line can't be ignored. However, something is also lost in this remote environment, particularly when it comes to our families and loved ones.
Without the ability to hold a new baby and to play a game of tag with the kids in the family, we are missing out on some of the essential moments that connect us. While we're waiting to return to shared settings for our annual family reunions, we do have the opportunity to convene through videoconferencing. Let's consider some of the steps you can take to make this year's family reunion a success, despite the inability to clink your glasses in "cheers."
Make a Plan
Before the day of the event, make a solid plan for how you will engage. You might want to have a brief check-in to see the faces of others and to simply wish a happy new year. Other families might already be in the habit of extended meetings where they have a meal together and catch up on the details of their lives.
Keep in mind that the more people are involved, the less time each person will have to communicate, so you might need a lot of time to simply catch up with each member one-by-one. Still other families might want to do an activity together, such as opening gifts or playing a game. If you want to have a longer event like this, be sure to make it clear to all members prior to starting the event. Remind all the participants that it is okay to step away for a break and to return when you're ready.
Set the Stage
Once the plan is in place, make sure each participant is set up with a comfortable location for the call. Some family members have likely already made the transition to remote work, learning, and socializing, so they might not need any assistance. However, those who are newer to the experience might benefit from some pointers from another expert in the family.
Sitting near the Wi-Fi router can help achieve good signal strength, and good lighting is crucial for others to be able to see your expression and even your mouth movements when it is otherwise challenging to hear. Many people find that headphones are a good option, particularly those that come equipped with a built-in microphone. These can isolate the sound of computer audio while also reducing background noise in the house from pets, children, or traffic outdoors.
Consider Hearing Needs
If you have someone in your family with hearing loss, take a moment to think how you can make the virtual family reunion more enjoyable for that person. Taking turns talking is one of the best solutions, because audio tends to drop out when multiple people try to speak at once. Set a convention either formally or informally to make a gesture before you speak.
Some platforms even offer real-time captioning, making it possible to see the text on the screen at the same time you are hearing it. Third-party providers can be installed in some platforms, or you can set up a dual device situation with one offering the captions while the other offers the video from the call.
With a little creativity, you can help your family member with hearing loss enjoy the call as much as possible, but the only durable solution for hearing loss is to pursue treatment from a hearing health professional. The benefits of hearing loss treatment, whether in the form of hearing aids or other assistive technology, will extend far beyond this era of videoconferencing and virtual family reunions. Once we meet in person once again, hearing aids can make these parties more enjoyable for all involved!